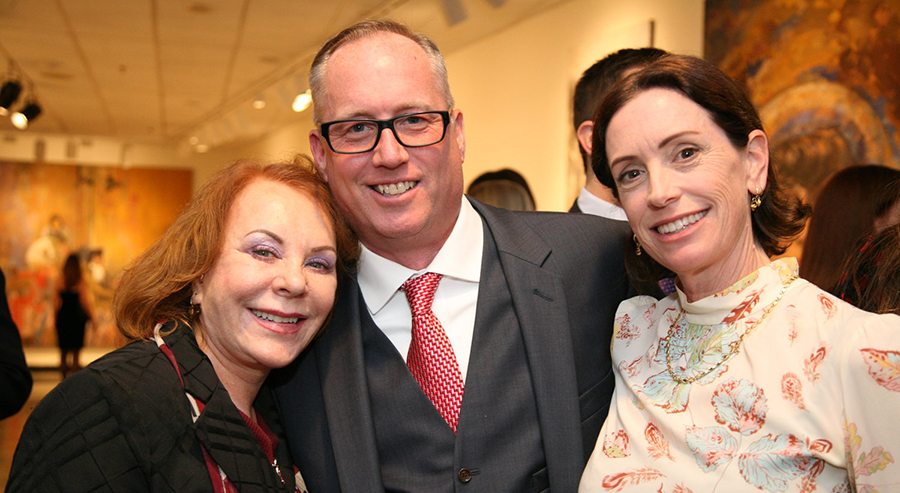 Meet The Founder
Jonathan G. Willen is a prominent event planner and theatrical producer in the Mid-Atlantic and New England regions. He possesses a unique and expansive skillset: savvy communicator, meticulous multi-tasker, creative artist, logistical negotiator and all-around dream maker. Based in Washington, DC, he launched his first company in 1997 and later re-branded in 2002 as Jonathan G. Willen and Associates, Inc.
His 20+ years career in event planning includes 900+ celebrations, weddings and theatrical productions. He has worked with leading individuals and organizations in entertainment, politics and business. Willen helped to launch several highly successful entities in the metro Washington D.C. area. These include Tribute Productions, Capital City Opera, The Washington Girls Chorus and the Washington Winter Show / The Washington Antique Show where he currently serves as executive director.
In March of 2017, Jonathan acquired the highly-successful vintage rental company Vintage Affairs, LLC (now Vintage Affairs — Vintage By Design, LLC). He and his team provide full-service design and styling for wedding, social, corporate and non-profit events. The company plans to expand its inventory to include a new product line, Vintage Plus+, to bring in mid-century and modern pieces that play creatively with the already renowned collection of vintage furniture and props on hand.
Through his event and non-profit management skills, Jonathan G. Willen has assisted various non-profit organizations to raise millions of dollars for charities that support the arts, under-served families and children.
Company History
In 2000, JGW began work with the Mystic Krewe of Louisiana to design, manage and produce their week-long Mardi Gras Washington activities in the District of Columbia. Our 17-year relationship with the group has led to several other events with companies in Louisiana, Alabama and Texas.
In 2005, JGW was invited to be the lead event planner for the Kennedy Center and their month-long festival to celebrate China's rich performance history. Alongside Kennedy Center staff, we oversaw details to bring over 850 mainland Chinese directors, designers and performers to the U.S. The celebration featured a fireworks display, fashion installation, the Washington premier of the Terra Cotta Warriors Display, an outdoor market place and over 100 live performances.
In 2008, JGW joined The Washington Antique Show as they relocated to the Katzen Arts Center at American University. Jonathan G. Willen now serves as the Executive Director for the show, re-branded as the Washington Winter Show. Working within the antiques community has allowed him to develop and hone his passion for historical artifacts. He readily incorporates them into JGW's event designs to enhance the atmosphere.
In 2011, through an introduction with cancer survivor Cookie Kerxton, JGW became the National Event Planner and advisor to 9114HNC (Help for Head and Neck Cancer). We have planned events for them in the District, Nashville and Delaware (with other events on the horizon).
In 2017, JGW acquired Vintage Affairs, LLC and renamed it Vintage Affairs — Vintage By Design, LLC.

Company Values
Vision
With our foresight, fresh approach and commitment to treat each event on an individual basis, we turn your dreams into flawless execution and reality.
Imagination
Whether it's understated elegance or a wonderland of sparkle, we'll craft an event that exceeds your expectations and fits your budget.
Sophistication
We've worked with discerning clients and vendors to produce some of the most tasteful events throughout the United States. Quality ideas, décor, catering, entertainment and an eye for detail make our events magical. No two events are ever alike. We create an experience for you like no other.
Services
Event Planning/Design | Executive Direction | Project Management | Vendor Coordination | Catering | Furniture & Props
Types of Events
Corporate Gatherings | Private Parties | Exhibits & Installations | Weddings | Music & Theatrical Shows | Much More
When to Hire Us
When you have an important event in life to plan | When you're willing to try something new | When you want it to be perfect | When you want a "wow" factor that you and your guests will remember long after the event | When you want a network of vendors that are on their "A" game | When you have a dream and want to turn it into reality | When you want to take a current event to the next level